Parenting Resources
NCO Youth & Family Information
The NCO Youth and Family Services team has put together a packet of information for people you may be experiencing unforeseen problems in these difficult times. Included is info on financial, medical, career, and stress related issues. Click the link for the
Tough Times Packet.

Research studies show that exposing children to social and emotional learning experiences helps them navigate life experiences more successfully and attain greater academic achievement.

​As a District 204 parent, you may like to know about three specific programs which are available to our community's children from NCO Youth & Family Services. For more information, please refer to the attached files or contact Jennifer Waitkus at 630-961-2992 or jwaitkus@ncoyouth.org.

LIFE WORKSHOP FOR TEENAGE GIRLS
This program is a wonderful resource to help teenage girls communicate positively and effectively, handle street, and build greater confidence. Before girls start this program, NCO staff meets with the parents to get a sense of the girls' needs and to provide them with an overview of the program. Upon conclusion of the program, the parents are invited again and join the girls at their final session. Summer groups for middle school and high school girls are now forming.

ACES (ACHIEVING CONFIDENCE; ENCOURAGING SUCCESS)
These classes are offered to 4th and 5th grade boys and girls to help prepare for the stress associated with the transition to middle school. Classes start the week of April 27th.
Links to other Resources
Mental Health Sites: Grief, depression and suicide
A Parent's Guide to Recognizing Depression and Treating Depression in Your Child. Youth Suicide Prevention Program, Washington State PTA, Washington State Department of Health (Youth Suicide Prevention Committee)
http://www.yspp.org/publicAwareness/parents/ParentGuideToDepression.pdf
American Foundation for Suicide
http://www.afsp.org/index.cfm?fuseaction=home.viewPage&page_id=1

Center of Disease Control (CDC)
http://www.cdc.gov/ncipc/dvp/Suicide
​Dupage County Health Department
http://www.dupagehealth.org/health_data/adobe_pdf/Pulse/Pulse-1-1.pdf
Mental Health America of Illinois (MHAI)
http://www.mhai.org/Depression_Teen.pdf
The Compassionate Friends, losing a child
http://www.compassionatefriends.org
Grief Net, internet community for loss
http://www.griefnet.org
​Web healing.com, internet community for loss
http://www.webhealing.com
GENERAL PARENTING SITES
Parenting Teens Network,
http://www.parentingteensonline.com
Nemours Center for Children's Health Media,
http://www.kidshealth.org
Partnership for a Drug-Free America,
http://www.timetotalk@drugfree.org
BOOKS ABOUT PARENTING TEENAGERS
(Author: Michael J. Bradley)
Yes, Your Teen is Crazy: Loving Your Kid Without Losing Your Mind
Yes, Your Parents are Crazy!: A Teen Survival Guide
The Heart & Soul of the Next Generation: Extraordinary Stories of Ordinary Teens
When Things Get Crazy with Your Teen: The Why, the How, and What to do Now
INFORMATION ABOUT INTERNET SAFETY
National PTA - Safety for Adolescents' Online Social Networking
http://www.pta.org/topic_safety_for_adolescents_online_social_networking.asp
Safety Monitor, How to Protect Your Kids Online
Author: Mike Sullivan
Please Note: NVHS PTSA has no control over the websites of any linked organization
​
Powered by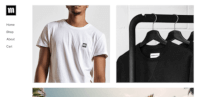 Create your own unique website with customizable templates.