Mission of the PTSA
Support and speak on behalf of children and youth in the schools, in the community and before governmental bodies and other organizations that make decisions affecting children. To assist parents in developing the skills they need to raise and protect their children. To encourage parent and public involvement in the public schools of this nation.
Purpose of the PTSA
To promote the welfare of children and youth in home, school, community and place of worship. To raise the standards of home life. To secure adequate laws for the care and protection of children and youth. To bring into closer relation the home and the school, that parents and teachers may cooperate intelligently in the education of children and youth. To develop between educators and the general public such united efforts as will secure for all children and youth the highest advantages in physical, mental, social and spiritual education.
Top "Ten" Reasons to Join the NVHS PTSA
Belong to the largest volunteer child advocacy organization in the USA
Be a voice in decisions made for local, state, and national PTA issues
Receive help navigating through high school, getting answers and staying connected with school activities and news
Receive a free school directory
Work directly with students and NVHS staff through fun and flexible volunteer opportunities
Help develop your leadership skills
Make new friends while bringing the relationship of home and school closer together
Share your talents and positively affect someone else's life
Help support the funding of various PTA activities
Support an organization that has the student, staff, and all NVHS families best interests in mind
Powered by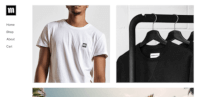 Create your own unique website with customizable templates.