The NVHS PTSA Reflections Committee for
​2018-19 Presents:
"Heroes Around Me"

Celebrating it's 50th anniversary, the Reflections program has helped students explore their own thoughts, feelings and ideas, develop artistic literacy, increase confidence and find a love for learning that will help them become more successful in school and in life. It has inspired millions of students across the nation to explore their talents in the arts, encouraging them to look inside themselves to discover talents that they may have over looked if this program didn't exist.

Once again Neuqua's PTSA is proud to be a part of this great program. This year's theme is "Hero's Around Me". Students are encouraged to create and submit works of art in six different categories: dance, choreography, film production, literature, music composition, photography, and visual arts, based on the theme.





Entries may be submitted in the main office of each campus (Main or BFC) by
Wednesday, November 7, 2018.
Complete rules and the official entry form can be found above on this website.
Entries that do not adhere to the guidelines will not qualify for advancement so please read thoroughly. A completed official entry form MUST be attached to each entry.
It is also highly encouraged that you type or print neatly the entry form that is provided. If you have any questions, please contact Crystal Nelson at
crystalnelson103@gmail.com
or (cell) 614-648-5454.
Congratulations to Emily Lui for Winning National Outstanding Interpretation
Award at the 2017-18 PTSA Reflections Competition!

Neuqua freshman, Emily Lui, received the highest honor at the national level for her literature entry, A Portrait of a Traveler. This award granted her a Gold Medal, a $800 Young Artist Scholarship, an expense-paid trip to the National PTA Awards and Reflections Celebration, her work featured in a traveling exhibition and a $200 prize for Neuqua's PTSA.

The Reflections Program is an annual competition that encourages students to explore their artistic talents and creativity, and recognizes students for their artistic endeavors. The competition themed, Within Reach, allowed nine gifted Neuqua students to advance to District and Regional levels, five to the State level and Emily to the National level.

Neuqu also had an honorable mention at the Illinois State Competition with Amy Zhang's visual arts entry, "Drawing Kalu'descade". Along with these two talented young people, Neuqua also sent three additional entries to the State level. Chris Coster's entry "Strive", and Arya Nalluri's entry "Journeyman" in the music category and Jessica Lui's literature entry "To Grasp a Flickering Dream".

Advancing to the regional level was: Ananya Singh, Helen Yang, Huang Zhao for visual arts and Ashley Love for literature. All of these students submitted outstanding work!

The Neuqu Valley High School PTSA would like to thank all the students who shared their insight and talents in the 2017-18 Reflections competition and congratulate them on their remarkable talent. The 2018-19 year will mark the Reflections 50th year and we look forward to seeing all the talented interpretations of the theme "Hero's Around Us".


Powered by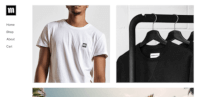 Create your own unique website with customizable templates.