The NVHS PTSA Reflections Committee for
​2018-19 Presents:
"Heroes Around Me"

In it's 40-year history, the PTA Reflections Program has inspired millions of students across the nation and in American schools overseas to create works of art for fun and recognition. This extracurricular activity urges students to express themselves as they explore the arts.

Students are encouraged to create and submit works of art in six different categories: dance, choreography, film production, literature, music composition, photography, and visual arts, based on the theme.

All entries may be submitted to the mail office of each campus by Wednesday, November 1, 2017. Complete rules and the official entry form can be found on this website.

Entries may be submitted in the main office of each campus by Wednesday, November 1, 2017. Complete rules and the official entry form can be found on this website. If you have any questions, please contact Crystal Nelson at
crystalnelson103@gmail.com
or (cell) 614-648-5454.
NVHS Students Shine in the 2016-17 PTSA Reflections Competition!

The Neuqua Valley High School PTSA would like to thank all the students who shared their insight and talents in the 216-2017 Reflections competition. For almost 50 years, the Reflections Program has encouraged students to explore their artistic talents and creativity, and recognizes students for their artistic endeavors.

This year's theme was What Is Your Story and once again NVHS was represented by an extraordinary group of talented young people. Neuqua sent 10 student entries to the district level, 10 to the Regional level, 4 to State and 1 to Nationals.

Neuqua's biggest honor goes to sophomore Jessica Lui. Her literature entry "Unrequited" earned her an Award of Excellence in the high school division at the Reflections National competition. Only two other students in the nation achieved this honor. What an amazing achievement.

Congratulations to sophomore Bhargav Chandaka whose literate entry "Arise" earned him an honorable mention at the Illinois State competition. Sophomore Eshia Rustagi's entries in visual arts, "Slashes of Stories" and photography, "Hope and Survival" also qualified her for state advancement. Her photography entry earned her an honorable mention at the state competition.

These weren't the only talented students to represent the Wildcats. The following student entries advanced to the regional level: Gatha Sutaria (10), Shreya Rao (10), Katreena Subramanian (9), Amanda Poe (12), and Lee Eunsong (11). They were all fantastic entries!

The NVHS community and the PTSA are extremely proud to be represented by these fine and talented young people. The Reflections committee extends hearty congratulations and thanks to all the students who entered the 2016-2017 Reflections program. Next year's them is "Within Reach". Looking forward to seeing all the amazing entries from the Neuqua community.

Congratulations to all these remarkable students!
Powered by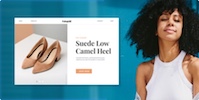 Create your own unique website with customizable templates.